Fr. Placidus Sander, osb (1927-2021)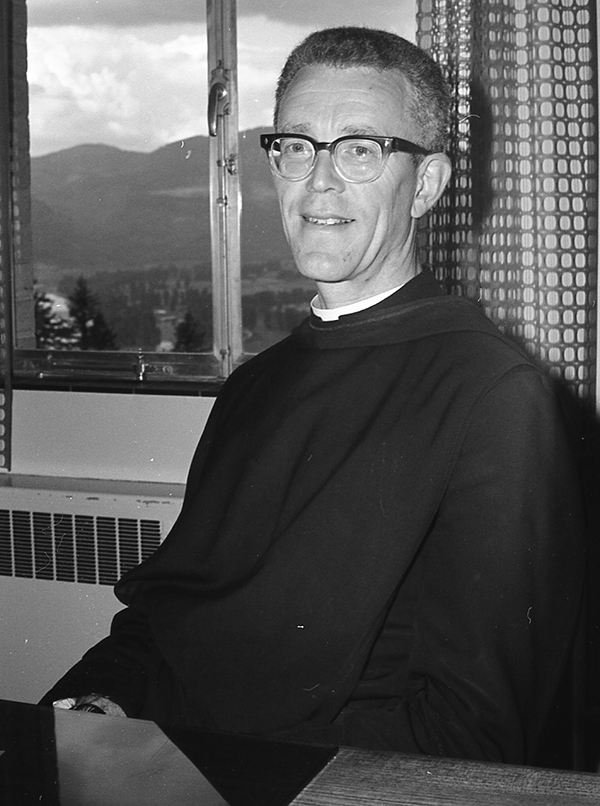 Fr. Placidus Sander, osb was born in Oregon in 1927, professed monastic vows in 1947, ordained in 1952, and died in 2021.
In the apostolate of Westminster Abbey he served in the following capacities: 1. Theology teacher at Christ the King Seminary, Mission BC: 1954-1997 2. Rector of Minor Seminary at Christ the King Seminary, Mission BC: 1955-1965 3. Vice-rector at Christ the King Seminary, Mission, BC: 1973-1988.
In November of 1987, the Papal Nuncio received an anonymous letter signed "Former Seminarians," alleging that Fr. Placidus was known to have been involved in homosexual activities with high school seminarians and asking that he be removed from his role as vice-rector. This was done nine months later.
In 1997, after accusations were brought forward by three men that Fr. Placidus had sexually abused them during their time as minor students at the Seminary of Christ the King, he was tried in criminal court. Though the court acquitted him of these charges, he did admit to a single sexual encounter with "an older seminarian" and to kissing one student twice. He was immediately removed from classroom teaching but continued to act as a spiritual director for major seminarians, lead the chant program and work in the Abbey kitchen.
In 2017, Fr. Placidus retired to the infirmary of the Abbey, where he lived until his death on October 15, 2021. A civil claim regarding the same accusations from the 1997 criminal case has recently been filed.
If you are aware of misconduct committed by Fr. Placidus or another member of the community, we invite you to report such behaviour through the independent reporting channel accessible here.